01469 577000 | info@trailertrans.co.uk | Eastfield Road, South Killingholme, Immingham, North Lincolnshire, DN40 3DQ
Island Delivery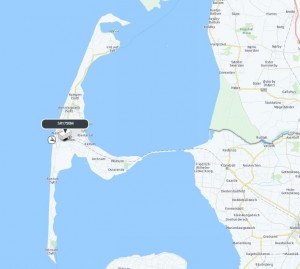 Did you know, TrailerTrans don't just deliver to mainland Germany, today we have embarked on a tour to an Island off the North West coast of Germany for one of our customers, delivering goods to a golf course on the Island.
The driver started his journey this morning in Cuxhaven by road, crossing the Elbe by ferry, before continuing his journey by road up to near the Danish boarder, where he boarded a train in Niebull for his onward journey by train to the Island of Sylt.
Ferries, Trains & Road Transport – Every day is a new adventure in logistics.